About Us
RareKind are a collective of innovative, professional artists based in Brighton and London who apply their fresh artistic talents and expertise to a variety of projects and are going form strength to strength, pushing forward the urban art scene.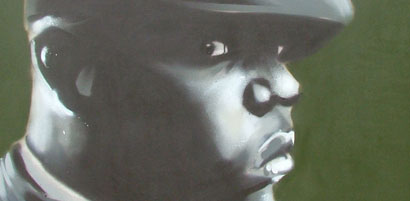 Opened in 2002, the RareKind Gallery hosts an amalgamation of Brit born original urban art, of which is mainly Graffiti and Hip Hop orientated. The RareKind gallery exhibits free-hand spray painted canvases in all sizes and styles, exclusive ranges of screen printed clothing produced by select graffiti artists, hand painted clothing by The RareKind Family, as well as tailor-made commission based projects.
The RareKind Gallery is an exclusive stockist for UK Hip Hop on vinyl and cd and hosts an Open Mic/Deck's event every month in our gallery showcasing legends to newcomers, enhancing Brighton's Hip Hop scene.
RareKind's success has been growing continuously over the years and is being broadly recognised as the leader in our field. 2005's prestigious Brighton and Hove business awards nominated Rarekind for excellence in Creative Industries.
This success has reflected in the commissions taking place now, and over the last few years which include ongoing contracts for murals at corporate offices in London, events including the 2005 MOBO Music Awards, The Brighton Fringe Festival, and Goodwood 2006. Work to date also includes private commissions for Universities, celebrity homes, and public spaces including bars and restaurants around the UK and abroad.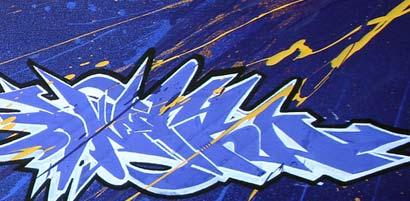 An experienced and eloquent public speaker, owner of RareKind, David Samuel has also been invited to represent the art form at several discussions and tutorials including BBC News, The London Letter Exchange and Essex University. David also starred in an episode of Channel 4's Faking It, in which he succeeded in turning an upper class history of art student into a convincing Graffiti Artist. This has proved to be one of the most popular episodes of the programme and has been aired as far a field as Australia.
2005/2006 has seen massive expansion for the RareKind brand and now includes a record shop selling a wide selection of US and UK Hip Hop, which is backed by an Open Mic session that takes place once a month in store. RareKind Records also sell books, magazines and DVDs.
The expansion also includes a promotions arm of the business in the form of RKPR, specialising in representing the best UK art, music, media and events.